Contact WVDA
Type your comment in the form below. Please do not ask for any type of nutrition or medical advice. We can not answer your questions through email. It is suggested that you speak to a registered dietitian in person or your primary care provider. Any email question received regarding any type of medical advice will not be responded to. Please contact your provider for questions and concerns. Thank you.
---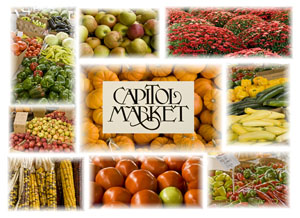 Five Reasons to Visit Your Local Farmers' Market:
You are supporting local farmers
Fresh produce (with lots of variety from different vendors)
Less energy is used in getting the produce to the market
It's a good opportunity to socialize with others in the community
It's cheaper!
Be sure to check out some of our favorite Recipes