WV Board of Licensed Dietitians
The West Virginia Board of Licensed Dietitians has their own website. You can find the website at www.wvbold.com. For any questions you have about licensure, please visit the licensure website. Thank you.
---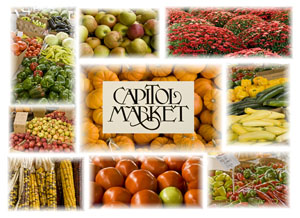 Five Reasons to Visit Your Local Farmers' Market:
You are supporting local farmers
Fresh produce (with lots of variety from different vendors)
Less energy is used in getting the produce to the market
It's a good opportunity to socialize with others in the community
It's cheaper!
Be sure to check out some of our favorite Recipes